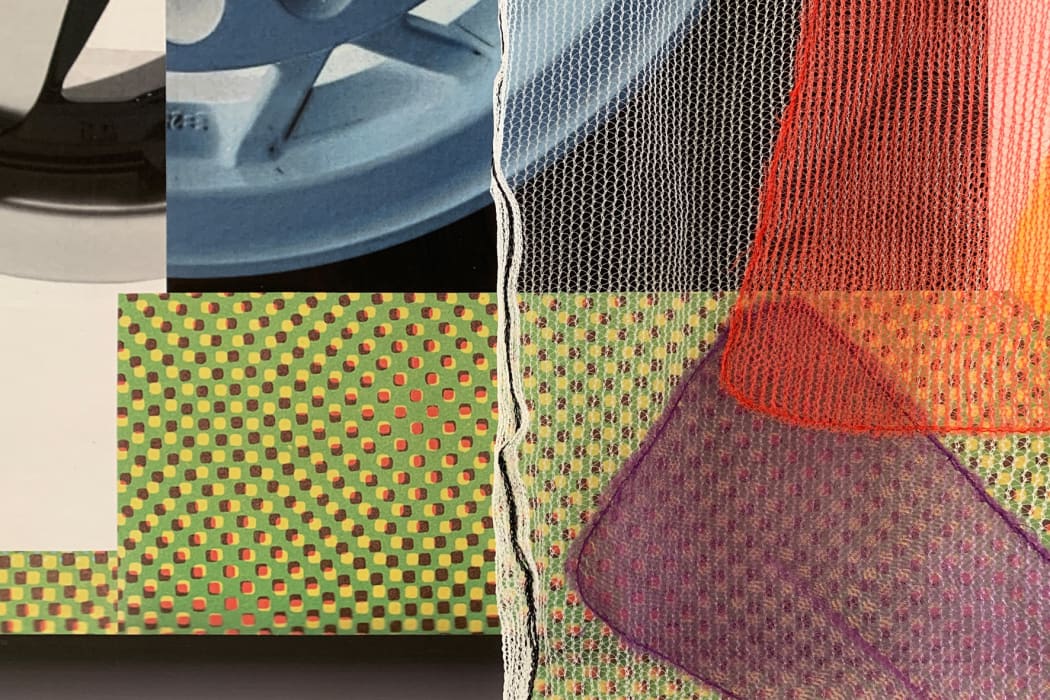 XA: 'Coalesce' started twenty years ago at London Print Studio. Since then, you've done a few iterations at several art organizations involving more than a hundred artists. You've also written about it, so we can imagine that this project has been formative in your curatorial thinking. If we were to go back to 2003, what were the impulses that brought you to consider this curatorial approach?
PON: We did the first presentation of 'Coalesce' at London Print Studio in the spring of 2004, but the project started as an idea in 2003. At the time I was the gallery curator at London Print Studio, and I was curating a series of twelve shows that was called 'Print Space', which was about how artists were dealing with print in their practice. We had an incredible printmaking studio, so we could do anything, from lithographs to digital printing. 'Coalesce' came towards the end of that series, when Eduardo Padilha proposed to turn the entire space into an exhibition, without distinguishing between working and exhibiting spaces. He collaborated with Kathrin Böhm, who had done an exhibition called 'andmillionsandmillions' at The Showroom in 2001, in which she covered the entire space with print materials and that had architectural components, also giving away materials. Together with Jaime Gili, Kathrin and Eduardo covered all the white walls and display panels of the gallery at London Print Studio and turned it into a studio, a place of coproduction, with Eduardo's sleeping bags and printed carpets on the floor as places of rest.
XA: In bringing together production with exhibition as two moments that are usually separated, it seems that you were tapping into the sixties, when art practices were more focused on process and less on product, and also into a context that in the late nineties and early two-thousands was defined by so-called relational aesthetics¹. Were any of these influential in thinking about your work?
PON: I used to write a series of articles on curating for Art Monthly, which were in dialogue with other authors at the time such as Alex Farquaharson and Dave Beech. I was also interested in reading interviews with curators from the sixties and beforehand seeking an early oral history of curating. I then began interviewing many pioneers in curating and exhibition-making, and did a four hour long interview Seth Siegelaub around 2005, when he was at the hospital in Amsterdam, and transcribed it sometime later. It was also in 2003, when Hans Ulrich Obrist, Rirkrit Tiravanija and Molly Nesbit organized 'Utopia Station', as part of the main exhibition 'Universes in Universe - Worlds of Art' in Venice Biennale. Francesco Bonami had invited a group of curators such as Catherine David, Carlos Basualdo, Hou Hanru, to form parts of the relational whole, it was a finale of sorts for 'performative curating' if you like. It was also around the time when e-flux was launched (2004), which seemed to mark a kind of culmination point of relational aesthetics. My idea with 'Coalesce' was that the artists were already curating, inviting other artists, and that I was more of a facilitator, and initiating an evolving accumulative process. Of course, there were other curators talking about similar issues, Maria Lind, Hans Ulrich Obrist, Nicolas Schafhausen, Ute Meta Bauer, and others, such as Gavin Wade, and curator-artists like Celine Condorelli or Goshka Macuga in the UK. Thinking about the parameters and structure of the exhibition, its temporality, without beginning or end. With 'Coalesce' we were thinking about moments of co-habitation, accumulation and uncertainty. The next iteration was at Redux, a space run by Peter Lewis, a key person in thinking the exhibition as a relational space. I was DJing at an event and he invited me to do an exhibition, so I told him about 'Coalesce' and with Jaime, Eduardo and Kathrin we decided to invite other artists, Lothar Götz, Tod Hanson and Claire Goodwin. We painted the space, projected films and every week there would be different events and other curators taking over, adding layers. We invited three weekly takeovers of the show, or curatorial interventions, from Sarah Pierce, Mark Hutchison and Dave Beech (The First Condition), and temporarycontemporary (Anthony Gross and Jen Wu), and who in turn invited other people, and the group grew, playing poker, making cocktails, holding public dialogues both large and intimate. Sarah Pierce was staying at my apartment, and she would bring a book from home every day and use it to initiate conversations, interviewing people like Elizabeth Price, Craig Smith, Maria Fusco and Jason Coburn; those interviews became the basis for her exhibition at the ICA in London. The next version of 'Coalesce' was at Palma Dotze in Vilafranca del Penedès in 2004, and the following one was at Model and Niland Art Gallery, Sligo, Ireland in 2004, and by the time it was held at SMART project space in 2009, co-curated with Hilde de Bruijn, we gathered almost a hundred artists.
XA: Thinking about the beginning of the century brings us back to the neoliberal globalization, but also 9/11, the Afghan and Iraq invasions and the war on terror. I wonder if this was influential in thinking about the gallery as a space of creativity and critique.
PON: We saw the twin towers attack on a TV monitor, with people coming in from the street to view it with us in shock and in tears at London Print Studio, which was located at Harrow Road in West London, in one of the city's most diverse neighborhoods. The city was different back then; there were many DIY activities, it was still affordable to live there, people were moving in and somehow this was influential to 'Coalesce'. We were thinking about the parameters of the exhibition as form and were interested in collaborations and processes, cohabitation and living together, which meant that we were open to the neighbors in a large Muslim area. We had an exhibition of artist Faisal Abdu'Allah, who also ran a barber shop near us; Phil Collins worked with less visible communities, such as queer young people from migrant communities; we were trying to find different layers of participation and we wanted to trigger communities of interest in the local area. With Eduardo, Jaime and Kathrin we invited other artists and we started to accumulate works and materials that were used in earlier presentations of 'Coalesce', so we had a lot of stuff that also helped us think on the exhibition as a space of production and process. But how does this manifest itself visually? And what does it mean to talk about cooperation in the kind of global context in which we were then, and still are? In the early 2000, relational aesthetics became more self-critical and less gestural, we were trying to think more about the language that was used and whether that was really social, useful, and about the transformative potentiality of art or whether it only remained within the bounds of artistic discourses.
XA: By considering the exhibition as a space for activity, you were connecting with a set of artistic and curatorial practices that had questioned contemporary art and art institutions. Something that has influenced a critique of the exhibition as a format, and which in turn has focused the interest on discursive events as a regular practice of curators. How do you see this from your experience at PUBLICS in Helsinki?
PON: I'm running a small institution that has a weekly public programme of events. I see the space of the curatorial as in between the discursive and exhibition-making, which links to a pedagogical perspective and also to the moment of manifesting the thing itself, which can be experienced and needs to be interpreted. The discursive needs the exhibition and the exhibition needs the discursive; if we don't have exhibitions then what do we talk about? If we don't, we are separating the function of the discursive from the space of production and therefore are setting ourselves apart from the transformative potential of production, to do things differently in the making. Exhibitions at their best are moments of concentration that bring together multiple moments of research. At the same time, having an exhibition of five abstract paintings and assuming that this is not an 'event' of some sort would be very limiting.
XA: In the Spanish context, there is a fixation on mediation as something that is different from the curatorial. The mediator is seen as someone who works between education, coordination and administration and who is able to translate the ideas of the curators (often seen as obscure and difficult). In 'Coalescence' there's a critique of the curator as master-planner, but the curatorial process is very present, connecting with a genealogy of practices that have defined exhibitions as a living environment, continuously on the move. How would you understand mediation in the context of 'Coalescence'?
PON: We should consider a few things here: the exhibition as a place of mediation or the curator as mediator; and then the question of authorship that will connect to production. Lars Bang Larsen wrote a great essay about the curator as middleman, and how we should consider how the curator acts in the field of cultural production and that culture and art intervene on each other, and that sometimes we have people who get in the way of what art is able to do². The middleman of culture curtails the true political potential of art to have its own lifeforce, and this is a problem that may indicate that mediation is an activity separated from art. If the role of the mediator – and I include curators here – is just to 'translate' what is being produced by artists, art becomes neutralized. We are all participating in a system of art that creates value through the multiple interactions of its members – including artists, curators, museums, galleries, collectors, magazines, etc. – but this doesn't mean we cannot change the circumstances. What happens with exhibitions is not only related to knowledge, it is also a space of togetherness and how signification and constellation create a story, weaving multiple layers. So, it is not about trying to mediate on behalf of what is in front of the viewer in the exhibition, but about how things come together, how we enter a process of artistic co-production.
XA: I like to see the exhibition as a test site, a place where there is a potentiality that can be manifested physically or virtually, but that indicates a shift in the way we perceive and behave. This relates to performativity as a dimension of co-production and co-definition of the participating elements, be these works or people; we change according to a set of circumstances, that which is next to us influences the way we are and how we perceive. The works in 'Coalescence' tackle neoliberal frames of relation, based on exploitation, normative codes, and techno-scientific knowledge, looking at how these are constituted or can be dismantled.
PON: Yes, there is a critique of assumed 'truths', and when thinking about 'Coalescence' we should consider how these issues come together and how they intersect, and as they form the layers in the exhibition they do so in material and relational terms. Jaime, Kathrin and Eduardo have created a space of contact, their attentiveness enables a kind of coalescing of forms and positions, at social and political levels. For instance, Suzanne's video focuses on the visual as it participates in the creation of scientific knowledge, so how this does that come into contact with other knowledges and influence the ways we see things? The same with the corporatized control of bodily behaviour that we see in Pilvi's video, which is disrupted by a kind of intimacy that is seen as invasive in a bureaucratic environment. Something that also happens with Núria's video, which brings a group of sexually abused women inside the supposed neutrality of the museum, where their interpretation of Botero's paintings reveal a different narrative: that of the survivor of a traumatic experience that is not considered in the museum's cannon. And I think of Harold's work, as it is reinterpreting a vernacular representation of black pop music, which is a very gendered space that produces stereotypes. His performing body is reimagining questions of race, gender, blackness and queerness, and how we can come up with a different lens of interpretation.
XA: Something that also happens with Sara, Agnès and to kosie, as they have been thinking about fluidity and how that can be articulated through their bodies, sounds and objects. I see these as parallel movements that question the standardization of forms, shapes, conducts, and guide us towards a space of difference. So, instead of accepting a global reduction of what is possible, a codification of attitudes, similar to the economic globalization, their work suggests a something else.
PON: 'Coalescence' is a space of uncertainty, it is about hanging out together, and about seeing how the works react to each other; this is what turns the gallery not into a site of separation but a space of co-habitation. There will be more connections that we can't see right now, that in turn will create a grammar of the exhibition for each visitor, and in this co-mingling, there will be some discomfort and some humour. Like with Harold's performance, which is funny but also painful as he tries to maintain a pose. Or with Núria's group of women, who are empowered voices speaking in a space of privilege, whose knowledge comes from trauma and reveals who has the right to narrate, to explain reality.
XA: It's interesting that you mention this, as in generating relations, the exhibition is also a space of friction, and inevitably this also means addressing our privileges, as contemporary art operates from within various exclusions and exclusivities, and yet we seek a capacity for intervening in the usual, in what we know and who we are. So, 'Coalescence' is festive, yet critical, affirmative, yet uncertain…
PON: It's forcing the issue but at the same time welcoming people, inviting the public to be together and to add their own layers to the reading of the whole exhibition, so it is about emergence and process, and the potentiality for change.
1. 'Relational Aesthetics' came to identify a group of artists whose work focused on the creation of social encounters, engaging the audience in participatory events, and creating durational and situational installations.
2. Søren Andreasen and Lars Bang Larsen, 'The Middleman: Beginning to Talk about Mediation', in Curating Subjects, edited by Paul O'Neill and Mick Wilson (London: Open Editions, 2007).
*This interview is part of the project "Coalescence", which includes a group exhibition at ADN Platform, curated by Paul O'Neill and Xavier Acarín, with works by Kathrin Böhm, Jaime Gili, Núria Güell, to kosie, Sara Manubens, Suzanne Mooney, Harold Offeh, Eduardo Padilha, Agnès Pe, and Pilvi Takala. With the support of Frame Contemporary Art Finland.
Coalesce 2003–2009
*'Coalesce: Mingle-Mangle' curated by Paul O'Neill, London Print Studio, UK, 2003. With Kathrin Böhm, Jaime Gili, and Eduardo Padilha.
*'COALESCE: The Remix' curated by Paul O'Neill, ®edux, London, UK, 2005. With Kathrin Bôhm, Jaime Gili, Clare Goodwin, Lothar Gôtz, Tod Hanson, Marta Marcé, Eduardo Padilha. Screenings by Stefan Nikolaev, Harold Offeh, Mark Orange, Marko Raat, Oriana Fox, Anthony Gross. Curated weeks by Sarah Pierce, Dave Beech & Mark Hutchinson, and temporarycontemporary. See full list of artists at http://www.tempcontemp.co.uk/coalesce.html .
*'Coalesce' curated by Paul O'Neill, Palma Dotze-Galeria d'Art, Vilafranca, Barcelona, Spain, 2004. With Kathrin Böhm, Clare Goodwin, Jaime Gili, Paul O'Neill, Eduardo Padilha and Manual Saiz.
* 'Coalesce: With All Due Intent' curated by Paul O'Neill with Coalesce Cinema selected by B+B, Model and Niland Gallery, Sligo, 2005. With Ursula Biemann, Kathrin Böhm, Esra Ersen, Jakup Ferri, Jaime Gili, Clare Goodwin, Tod Hanson, Adla Isanovic, Sejla Kameric, Helmut and Johanna Kandl, Willie Mc Keown, Aleksandra Mir, Isabel Nolan, Eduardo Padilha, Tadej Pogacar & P.A.R.A.S.I.T.E Museum of Contemporary Art, Marko Raat, Lawrence Weiner and Jack B. Yeats.
*'Coalesce: Happenstance' curated by Paul O'Neill at Smart Projects Space, Amsterdam, 2009. With Dave Beech & Mark Hutchinson, David Blandy, Het Blauwe Huis with M2M radio, Kathrin Böhm, Nina Canell, Oriana Fox, Freee, General Idea, Jaime Gili, Clare Goodwin, Lothar Götz, Tod Hanson, Toby Huddlestone, Tellervo Kalleinen & Oliver Kochta-Kalleinen, Cyril Lepetit, Ronan McCrea, Jonathan Mosley & Sophie Warren, Jem Noble, Isabel Nolan, Harold Offeh, Mark Orange, Eduardo Padilha, Garrett Phelan, Sarah Pierce Manuel Saiz, Savage, temporarycontemporary, Richard Venlet, Robin Watkins, Lawrence Weiner, Matt White, Mick Wilson. Coalesce film programme: Ursula Biemann & Angela Sanders, Jakup Ferri, Esra Ersen, Adla Isanovic, Helmut & Johanna Kandl, Tadej Pogacar and the P.A.R.A.S.I.T.E Museum of Contemporary Art, Marko Raat, elected by B + B. Musical performance TradFutures@W2.0 consist of Nollaig Ó Fiongháile, Brian Ó hUiginn, Patrick Daly and Bill Wright, invited by Mick Wilson.
*The Poster Project 'Tipos Moviles' (2005–ongoing) running through the 'Coalesce' exhibition series, curated by Jaime Gili with Luis Romero, with artists Ana Laura Lopez de la Torre, Antonieta Sosa, Bob and Roberta Smith, Carlos Zerpa, Clare Goodwin, Dulce Gomez, Hector Fuenmayor, Inventory, Jaime Gili, John Strutton, Kathrin Böhm, Kieren Reed and Abigail Hunt, Luis Romero, Martk Titchner, Markus Vater, Marta Marcé, Matias Pinto, Mustafa Hulusi, Neil Chapman, Neil McIvor, Rbertyo Obregon, Sandra Vivas, Sigfredo Chacon, Simon Faithfull and Tomok Takahashi.
Dr. Paul O'Neill is an Irish curator, artist, writer and educator. He is the Artistic Director of PUBLICS, a position he took up in September 2017. PUBLICS is a curatorial agency and event space with a dedicated library and reading room in Helsinki. In 2013–17, he was Director of the Graduate Program at the Center for Curatorial Studies (CCS), Bard College, New York. Paul is widely regarded as one of the foremost research-oriented curators, and leading scholar of curatorial practice, public art and exhibition histories. Paul has held numerous curatorial and research positions over the last twenty years, and has taught on many curatorial and visual arts programmes in Europe, The USA, Asia and the UK. Paul has co-curated more than sixty curatorial projects across the world. Paul's writing has been published in many books, catalogues, journals and magazines. Paul is editor of the curatorial anthology, Curating Subjects (2007), and co-editor of Curating and the Educational Turn (2010), and Curating Research (2014) both with Mick Wilson, and published by de Appel and Open Editions (Amsterdam and London). Paul is author of Locating the Producers: Durational Approaches to Public Art (Amsterdam, Valiz, 2011), co-edited with Claire Doherty and author of the critically acclaimed book The Culture of Curating and the Curating of Culture(s), (Cambridge, MASS., The MIT Press, 2012). Paul is responsible for the agenda-setting series of three recent curatorial anthologies – The Curatorial Conundrum, How Institutions Think, and Curating After the Global: Roadmaps to the Present, co-edited with Lucy Steeds, Mick Wilson et al, published with the MIT Press, CCS Bard College and Luma Foundation, in 2016, 2017 and 2019 respectively. Paul has recently completed artist' books with Maryam Jafri and is working on books with artists Kathrin Böhm and Dave McKenzie, as well as two new books of curatorial texts called CURED, and CURIOUS.
Xavier Acarín Wieland is a curator and educator. His exhibitions and projects have been presented at Elastic City, Parsons School of Design, The Hessel Museum, Peekskill Project 6, The Abrons Arts Center, ESTE Gallery, Knockdown Center and Wendy's Subway in New York, La Ira de Dios in Buenos Aires, HIAP Suomenlinna and Muu Kaapeli in Helsinki, and the Mies van der Rohe Foundation, the Reial Cercle Artístic, and Caixaforum in Barcelona. Xavier has written texts for exhibitions at Centre d'Art Tecla Sala, P.A.D. Gallery, Galería Rosa Santos, Galería ADN and Participant Inc. His articles, essays and interviews have been published at Exibart, El Periódico, A-Desk (2008–2019), Culturas-La Vanguardia, Esnorquel, Terremoto, and BRAC (University of Barcelona). He has participated as author of the books Experience Design (Bloomsbury, 2014), Dear Helen (CCS Bard, 2014), Davant La Imatge (Comanegra, 2016). Currently he is a PhD Student at the Visual Cultures Department at Goldsmiths, University of London, and part-time faculty at Parsons School of Design and the School of Visual Arts of New York.
Kathrin Böhm is a London-based artist who considers herself local in Hackney and Höfen. Her work operates in- and outside of the art world, practising in the real economy and connecting different trans-local communities. Main interests in her work are the collective (re-)production of public space, trade as public realm and the everyday as a starting point for culture. For Kathrin culture is an everyday activity and it is everywhere. The way we do things together constitutes the spaces and economy we have and want to have. Her motto is to think things in the making, and her emphasis is on translating ideas for a better future into actualities. Kathrin is a founding member of the international artist group
Myvillages (Myv), the artist initiative Keep it Complex– Make it Clear (KIC), art and architecture collective Public Works (pw), and the Centre for Plausible Economies. She set up the Haystacks series in 2013 and arts enterprise Company Drinks in 2014. In 2020 she stopped starting more new projects and is currently composting what she has produced as an artist so far, in order to make fertiliser for evolving long-term infrastructures, such as the Rural School of Economics, Company Drinks and the Centre for Plausible Economies.
Jaime Gili has been living and working in the United Kingdom since 1996. In 1998, Gili obtained his MA from the Royal College of Art in London, and in 2001 completed a PhD in Fine Arts at the University of Barcelona, Spain. Gili belongs to a generation of Venezuelan artists who necessarily continue to examine the place of their practice within their inheritance of one of the most interesting modernist movements in Latin America. In the 1950s, architects like Carlos Raúl Villanueva encouraged Venezuelan artists to redefine public space by integrating modern architecture and visual arts. The following generations of artists grew in the midst of this coalescence. In the words of Adrian Locke, Chief Curator of the Royal Academy of Arts in London, 'Like Alejandro Otero (1921–1990), Carlos Cruz-Diez (1923–2019) and César Paternosto (b. 1931) before him, Gili responds to the space in which he places his work. The surrounding architecture, whether internal and external, is a fundamental consideration.' Gili has developed a unique style that represents a highly distinctive point of convergence between a specific inherited European modernism interlaced with Venezuela's past historical modernism, and the current affairs. Aware that abstract painting cannot place current reality as such on to the canvas - for instance, the reality of protests and the disintegration of democracy - Gili takes on these issues through their tempo and the painting's own slow process of becoming. Thus, gradually— and looking within its own limitations, Gili's abstract paintings attempt to bridge the voids of time and space, the final message being one of a positive future.
Núria Güell flirts with the powers that be, joins forces with collaborators who are in on the project, and takes advantage of the privileges offered by the artistic institutions she works with, as well as those she enjoys as a Spaniard and European, to analyze the way in which power structures affect our subjectivity and attempt to change those connections. Güell's recent solo shows include exhibitions at MUSAC, Léon (Spain) and at Maczul Museo de Arte Contemporáneo de Maracaibo (Venezuela) in 2018; the Middlesbrough Institute of Modern Art; and the Project Arts Centre in Dublin in 2016; the Vienna Brut Konzerthaus in 2015; and Salle Zéro in Havana in 2013. She also works regularly with a number of self-managed art and social centres. Núria Güell is represented by the ADN Gallery in Barcelona. Güell's artistic practice is about the analysis of how power devices affect our subjectivity, subjecting it to law and hegemonic morals. The main resources that she uses in her work are to flirt with the established powers, complicity with different allies and the uses of privileges that artistic institutions she works with have, as well as those socially granted to her for being Spanish and European. These tactics, diluted into her own life, are developed in specific contexts intending to question commonly assumed identifications and cause a disruption in power relations.
to kosie is a visual artist based in Barcelona and Helsinki, creating mixed media sculptures, videos and performances. The nickname 'to kosie' and pronoun 'it' is a gesture of giving up on the privilege of being a person and getting closer to material reality. to kosie considers engagement with my materials as a base of an interaction, the remains of which are usually sculptures and videos. Recent to kosie's work is an exploration of the proximity between life in the deep ocean and femininity, two powerful unknown and unexplored universes, which have traditionally been systematically made invisible and misunderstood. Her research takes place in the exploration of a wide variety of experimental materials such as bioplastics (agar, kombucha skin, algae), reflective fabrics, 3D prints, fabrics, nail polish, false nails and hair, LEDs or small works with ceramics. to kosie combines these materials creating sculptures and installations of diverse dimensions that often function as creatures or as environments that survive in a delicate environmental balance and that react to presences or luminosity, just as the inhabitants of the underwater depths do. to kosie's works have been exhibited at SWAB Barcelona Art Fair, Oksasenkatu 11 gallery in Helsinki, the Main Project of 6th Moscow International Biennale for Young Art, Pori Biennale III, The Festival of Political Photography in Helsinki, Publics and Museum of Impossible Forms in Helsinki, Rietveld Pavilion in Amsterdam, Snehta Residency in Athens and elsewhere.
Sara Manubens artist, choreographer and transvestite from Barcelona. He studied the Master's in Stage Practice and Visual Culture (Museo Reina Sofía and ARTEA group), under the direction of Victòria Pérez-Royo and José Antonio Sánchez. His work moves between site-specific, installation and dance, and focuses on the transition processes between two things and their impact on reality. It is situated in a make-trans, crossing and displacing issues to produce new relationship spaces where the uncertain becomes a choreography. She is also interested in producing methodologies and formats that challenge the usual logics of production. He takes uncertainty as the main driver of creation, where decision-making goes hand in hand with emotion, intuition and mystery. He has been developing his creative projects alone since 2015. Among them, Symphony Performance (2020), with the support of the Ciutat Barcelona Awards Culture Grants and created in residence at the Graner. A great transvestite show in the public space, which reflects on the love and violence received by the transfeminine body. Under Construction (2018), created in residence at l'Estruch and Teatro Ensalle, a performative and installation piece about the transition processes of space and the body and the possibilities of fiction when inhabiting a space. Sexy Chair (2015), final master's project on the relationship between body and object and the limits between the functional and the ornamental. He also works with the collective TEKNODRAG, a group of transfeminist and queer artists that deploys research projects on gender and sexuality technologies, and that proposes an overflow of these, expanding the possibilities of action for the transvestite body. They have developed projects within the framework of the Creation and Museums 2021 program (Ethnological Museum of Barcelona), the Drag Training Days in Eremuak (Bilbao) and the Presentation at el Molino within the GREC 2022 Festival. He collaborates as a performer in projects of Cuqui Jerez, Aimar Pérez Galí, Idoia Zabaleta, Victoria Macarte, Joan Morey or Francesco Arena. At the same time, he develops educational projects at art centers and public schools in Barcelona. He has designed and executed educational projects for Graner, La Poderosa, La Caldera, MACBA and Espai Nyamnyam. And he also writes hand programs and critical reviews about dance and performance on the Mercat de Les Flors blog.
Suzanne Mooney is an artist primarily working with photography, moving-image and found materials. The use, value and meaning of objects are central to her practice, concentrating on the shifts that emerge between materiality and representation. Her work has been shown internationally in solo and group exhibitions, in spaces including: A.I.R Gallery, New York; The Finnish Museum of Photography, Helsinki; Photo Ireland, Dublin; Vitrine Gallery, Basel; Weserburg Museum, Bremen; Contemporary Art Society, London; Lewis Glucksman Gallery, Cork and Spike Island, Bristol.
Harold Offeh is an artist working across a range of media, including performance, video, photography, learning and social arts practice. Offeh is interested in the space created by the inhabiting or embodying of histories. He employs humour as a means to confront the viewer with historical narratives and contemporary culture. He has exhibited widely in the UK and internationally including at Tate Britain and Tate Modern, South London Gallery, Turf Projects, London, Kettle's Yard in Cambridge, Wysing Art Centre, Studio Museum Harlem in New York, MAC VAL in France, Kunsthal Charlottenborg in Copenhagen and Art Tower Mito in Japan. He studied Critical Fine Art Practice at the University of Brighton, MA Fine Art Photography at the Royal College of Art, London, and recently completed a PhD by practice exploring the activation of Black Album covers through durational performance. He lives in Cambridge and works in London. He previously held the role of Reader in Fine Art at Leeds Beckett University and was a visiting tutor at Goldsmiths College and The Slade School of Art, University College London. He is currently a tutor in MA Contemporary Art Practice at the Royal College of Art.
Eduardo Padilha is an artist working with subjectivity and identity as shaped by social and material environments. Since 2006 he's been running BalinHouseProjects as an artistic and curatorial platform based on his home. His works have been presented at The Unknown Gardener, Phytology, the Hessel Museum, P-Exclamation, and he has lectured at Bard College, Stephen Lawrence Gallery, Camberwell College of Art and Publics.
Agnès Pe works with sound beyond the limits of genre; her work is characterized by a fun, resounding attitude and aligned with the parameters of lo-fi, constantly seeking new ways for the elements she recomposes to relate to each other. A musicologist and self-taught multidisciplinary researcher, she is interested in the uncommon – no matter how it's called. Her ongoing musical research has brought her to hold a number of sessions in Valencia, Barcelona, Bilbao, Madrid and Mexico City. Currently, she heads up the plunderphonics and digital kitsch radio programme Mitt Paté at Radio_On_Berlin.
Pilvi Takala lives and works in Berlin and Helsinki. Due to her long-term practice, she has made an exceptionally fast and remarkable rise to international recognition. After graduating from the Finnish Academy of Fine Arts in 2006, Takala has continuously attended numerous international exhibitions and festivals. Her solo exhibitions include CCA Glasgow; Bonniers Konsthall, Stockholm; Kunsthalle Erfurt; Kiasma Museum of Contemporary Art, Helsinki; Kunsthal Aarhus, Denmark; and Sorlandets Kunstmuseum, Norway. Her work has been shown at Mediacity Biennale, Seoul; Moscow Museum of Modern Art; Manifesta 11, Zurich; Centre Pompidou, Paris; MoMA PS1 and New Museum, New York; Palais de Tokyo; Kunsthalle Basel; Witte de With, Rotterdam. Takala won the Dutch Prix de Rome in 2011 and the Emdash Award in 2013. In 2013 she also won the Finnish State Prize for visual arts and was nominated for the Ars Fennica. Takala has been selected to represent Finland at the 59th Venice Biennale in 2022. The exhibition in the Pavilion of Finland is curated by Christina Li and commissioned and produced by Frame Contemporary Art Finland.